Financial Fraud Increases Among the Elderly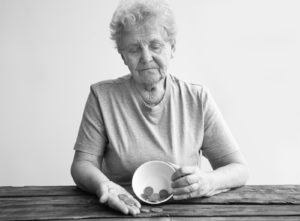 It's estimated that somewhere in the neighborhood of 10,000 people will retire each day thanks to the Baby Boomer generation. These individuals control 70% of the nation's wealth. The sad truth is that this number will also attract a wide array of con artists and defrauders, bent on swindling away a piece of their pie. In some ways, this sort of financial industry fraud is nothing new.Bad people have long made a living by preying on the elderly. Pretending to be from the government, AARP or someone calling on behalf of their children having all proven to be tried-and-true methods of excising money from retirees.
The digital age has only made this easier and given them more options via email and social media. As many senior citizens aren't overly savvy with the Internet, it's become easy for scam artists to essentially confuse their targets into handing over large sums of money. Phishing scams via email, for example, seem to be especially effective when aimed at senior citizens who may not know better.
With more and more people retiring, the pot may prove too sweet for many with malicious intentions to resist. Leveraging the above methods and an ever-increasing repertoire could spell real trouble for retirees who find themselves in the crosshairs of con artists.
This is one reason Baker DMM is always grateful for the opportunity to help protect senior citizens in Atlanta against financial industry fraud. We understand how hard you've worked for your money. So we look forward to helping you protect that money and making sure it does not end up in the greedy hands of some scam artist.
About the author – Chris Baker, CPA formed Baker DMM, LLC in 2012 as a full service daily money management firm providing daily money management services to Seniors, Busy Professionals, and Young Adults. Preceding Baker DMM, Chris spent 6 years as a Sarbanes-Oxley Consultant working for fast-growing private and middle market public companies. He can be reached at chris@bakerdmm.com
More information: https://www.bakerdmm.com/our-founder/
Like us on Facebook for all of the latest news, updates, money management tips and advice, and more: https://www.facebook.com/BakerDMM