Financial Threats Facing the Elderly

In a recent article in the Herald Tribune, reporter Barbara Peters Smith spoke with a general practice attorney named Jack Windt, who has extensive experience handling wills and trusts for the elderly. While we're quite aware of the financial threats that face our many elderly clients, we were somewhat sobered by what Jack Windt had to say.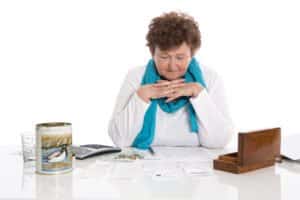 In speaking about the call for lawyers to become more involved in helping senior citizens combat financial fraud, Windt pointed out the tremendous complexities in handling such cases. In a nutshell, he explains how senior citizens are often unwittingly complicit in their own financial defraudment. This is due to the fact that those who defraud the elderly out of their hard-earned money are often people that are close to them, like family members of friends.
Often, these individuals induce senior citizens to make financial decisions that are contrary to their own well being. Windt pointed out numerous instances where individuals successfully persuaded an elderly person to add them to their will and to disinherit members of their own family. In dealing with these cases, Windt also points out that it's sometimes hard to judge whether everything is above board, or whether it's an instance of fraud. But, he agrees that it is always important to do his due diligence, and even, in some cases, to deny is elderly clients' requests.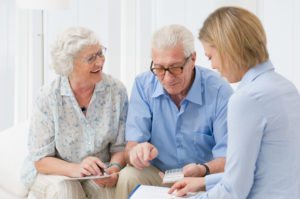 Like Windt, we take the financial defraudment of the elderly very seriously at BakerDMM. That's why we always keep a keen eye on the financial accounts and dealings of our elderly clients. When you work with us to help you manage your finances after you've retired, you can rest assured that we will always remain vigilant, and that we will always offer financial advice that is in your best interests and helps to avoid financial threats.
Let Baker DMM help you to avoid the financial threats faced by the elderly: https://www.bakerdmm.com/who-we-serve/
Source:
http://health.heraldtribune.com/2014/08/07/cautionary-tales-elders-attorney-whos-seen/